Southern Cross's filter system filters out as much as 100% of impurities whether you water is manicipally treated, tank water or from other sources. This particular Large 12lt Ceramic model comes with a fluoride plus filter that, just as the royal doulton stersyl filter does, purifies: pathogenic bacteria, cysts including giardia, sediment chloromines, chlorine, lead, herbicides and heavy metals but also filter fluoride out of you water as well. With the purification of all these substances, this substaintially reduces the risk of ill health due to consupmtion of contaminated drinking water.
For more information please visit: http://www.southerncrosspottery.com.au/
Available for preorder.
(PURIF12LFP)
| | |
| --- | --- |
| SKU | PURIF12LFP |
| Brand | Southern Cross |
Others Also Bought Blue Butterfly Pea Flower Powder
From $14.50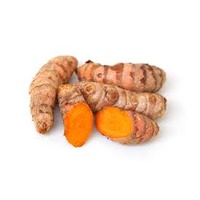 From $7.95