Redgum is only found in Western Australia's pest free bushland and is well known for extremely high peroxide activity similar to the famed Jarrah honey.
This batch of Redgum comes from forrest in Jarrahdale about 70 kms south of Perth.
All of our honey is cold extracted to keep the honey in its natural state, this is the main difference between our honey and most shop bought honey, not to mention you are supporting local small business and beekeepers.
The rich dark coloured Redgum honey has a distinctive full bodied fresh fruit almost plum flavour, less sweet than other honey varieties and a richly golden colour. Redgum is fantastically versatile and can be used in almost any recipe from smoothies to marinades.
(PNHCOHONEYmarri)
Others Also Bought
More From This Category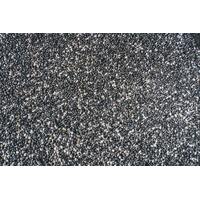 From $6.55 From $6.05