Sweet Potato (Golden) 1kg
10 Incredible Sweet Potato Health Benefits
The unique nutritional profile of sweet potatoes makes them powerful allies in preventing disease and supporting overall health.
Here are some health benefits of adding sweet potatoes to your diet.
Sweet Potato Health Benefit #1: They Support Digestive Health
Sweet potatoes are an excellent source of fiber, especially when you eat the skin. Fiber is important for your digestive health, preventing constipation and serious diseases, such as colon cancer.
One medium sweet potato has six grams of dietary fiber. They also contain resistant starch, a type of starch that plays a role in feeding your body's "good" bacteria.
Sweet Potato Health Benefit #2: They Keep Your Heart Healthy
The high fiber content of sweet potatoes can lower LDL (bad) cholesterol levels, helping to preventcardiovascular disease.
Sweet potatoes are also high in potassium, which works in balance with sodium in your body to maintain healthy blood pressure.
They're also high in copper, an essential metal for making red blood cells and keeping your heart healthy. Low levels of copper have been linked to dangerously high homocysteine, blood pressure, and LDL cholesterol levels.
Sweet Potato Health Benefit #3: They Help Stabilize Blood Sugar
The fiber and complex carbohydrates in sweet potatoes can help keep your blood sugar stable. And it can help you feel full longer. Sweet potato varieties also contain other substances that benefit stable blood sugar.
A 2004 study published in Diabetes Care successfully used Caiapo, an extract from white sweet potatoes, to naturally reduce and manage blood glucose in people with type 2 diabetes.
The 30 participants who were given 4 grams of Caiapo every day for 12 weeks saw a decrease in their HbA(1c) (going from 7.21 to 6.68), fasting blood glucose (143.7 vs. 128.5), and two-hour blood glucose (193.3 vs.162.8). The 31 participants who were given a placebo instead saw no such results.
Sweet Potato Health Benefit #4: They Can Boost Your Immunity
Sweet potatoes are rich in antioxidants that prevent free radical damage in your body.
One cup of baked sweet potato contains 52% of your daily value for vitamin C, which is important for wound healing and tissue repair.
And the vitamin A in sweet potatoes helps your body make immune cells that stave off infections and disease and have anti-tumor effects. Purple sweet potatoes contain especially potent antioxidants.
Sweet Potato Health Benefit #5: They Are Good for Your Eyes
Sweet potatoes contain several nutrients that have been linked to improved eye health and vision. Some of the most powerful are the carotenoids. They include alpha-carotene, beta-carotene, lutein, and zeaxanthin.
Beta-carotene, when taken as a supplement in isolation from the other carotenoids, can cause imbalances. But when eaten in foods, where it is always accompanied by, and in balance with, an entire suite of carotenoids, it's been shown to have powerful anti-cancer and vision-enhancing properties.
Orange sweet potatoes (as well as other orange plants, including carrots) have particularly high concentrations of carotenoids.
It's not just the orange sweet potatoes that are good for your vision, though. A class of anthocyanins called PSPA, derived from purple sweet potato roots, might also benefit your eyes.
A study published in Food & Nutrition Research in 2015 looked at whether PSPA could influence the health and growth of human retinal pigment epithelial (RPE) cells.
Why does this matter? The RPE is responsible for helping your eyes absorb light. It also directs immune response when faced with a threat to eye health. The researchers found that PSPA promoted DNA synthesis and healthy RPE cell growth and survival. They concluded that PSPA could potentially find use as a supplement for maintaining healthy vision.
Sweet Potato Health Benefit #6: They Fuel Your Brain
Sweet potatoes also contain compounds that help your brain function at its best, including choline and manganese.
Choline is an essential nutrient for brain growth and development, as well as the synthesis of the neurotransmitter acetylcholine that sends messages between cells.
Manganese is also important for brain health. It binds to neurotransmitters and helps moveelectrical impulses through your body faster. You can find 43% of your daily value of manganese in one cup of baked sweet potato.
The anthocyanins unique to purple sweet potatoes may also have memory-enhancing properties.
Sweet Potato Health Benefit #7: They Can Help Ease Stress and Anxiety
Sweet potatoes may help you relax. They're high in magnesium, which has been shown to play a role in calming the brain. Magnesium deficiency has been linked to depression, mood disturbances, and headaches.
Other good sources of magnesium include avocados, legumes, tofu, nuts, seeds, and leafy greens.
(I'm dreaming right now of a loaded baked sweet potato piled high with a soft nut cheeze, avocado, a drizzle of flax oil, and a sprinkle of seasoning. It's also accompanied by some freshly steamed and piping hot leafy greens for a delicious, magnesium-rich meal.)
Sweet Potato Health Benefit #8: They Can Help Boost Fertility
Vitamin A is an essential nutrient for healthy reproduction. And as we know, sweet potatoes are a fantastic source.
Sweet potatoes also offer a rich supply of iron, which has also been shown to be important in supporting fertility.
Sweet Potato Health Benefit #9: They Can Help Fight Cancer
Sweet potatoes are a rich source of cancer-fighting antioxidants, especially in their skin. They have other anti-cancer properties, too.
Up to 80% of the protein in sweet potatoes is a type of storage protein known as sporamin. This unique protein has been studied for anti-cancer ability and found to be effective in several disease types.
Research has been promising in the use of sporamin to inhibit tongue, gallbladder, and colorectalcancers. It has also been shown capable of slowing cancer cell growth and reducing cell migration and invasion in metastatic cancers.
Sweet potato peels, particularly those of the purple varieties, may be especially powerful when it comes to cancer prevention.
A study published in Nutrition and Cancer in 2016 looked at the antioxidant and anti-cancer effects of an extract from sweet potato peels. They found promising anti-cancer activity for cancers of the breast, colon, ovary, lung, and head/neck.
Sweet Potato Health Benefit #10: They Have Anti-Inflammatory Effects
Eating sweet potatoes may also help reduce inflammation.
This is chiefly due to their high levels of beta-carotene, vitamin C, and magnesium. Their abundance of antioxidants doesn't hurt here, either.
One of the particular antioxidants that's found most abundantly in purple sweet potato flesh is cyanidin. Cyanidin has been linked to reducing inflammation, especially in the digestive tract.
(SweetPotGold)
| | |
| --- | --- |
| SKU | SweetPotGold |
| Brand | fresh |
| Shipping Weight | 1000.0000kg |
Others Also Bought
More From This Category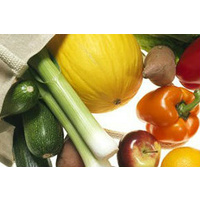 From $20.00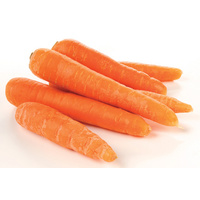 $7.95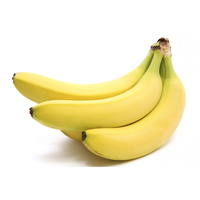 $7.95